Six of the Best : Global Analysis
A selection of recent world-class business reports evidences tangible organisational performance returns on diversity-related investment.
In introducing this analysis, there is one key point to emphasise. It has become traditional in this space to discuss and present 'the business case' for diversity. Let's remember - a business case is traditionally used to engage decision-makers in the introduction of a novel or innovative product, service or idea that breaks new ground or is recently emerging. 
Diversity, however, is a simple fact of life. It has been around as long as humankind has existed. It is neither emerging, new, innovative, novel or ground-breaking. It simply is. To try, therefore, to apply a 'business case' to a fact of life existing for thousands of year is misleading and unhelpful, and the tradition of using this label needs to end. Now.
So let's change the paradigm forever, and talk from now on about leveraging diversity - harnessing and valuing its impact by measuring the performance returns, competitive advantage, shareholder value, social impact and employee engagement benefits that are derived by smart organisations who don't just nurture diversity for its own sake or as an act of faith. They strive and excel to make it work for them, their business, their employees, their suppliers, their customers and their stakeholders.
And most importantly, for a sustainable and healthy society as a whole. Isn't that why we're all here?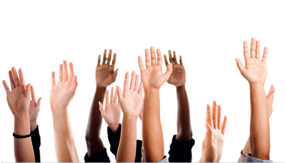 McKinsey & Co : Is there a payoff from top-team diversity?
Between 2008 and 2010, companies with more diverse top teams were also top financial performers. That's probably no coincidence.
April 2012 by Thomas Barta, Markus Kleiner, and Tilo Neumann
Deloitte : Only skin deep? Re-examining the business case for diversity
The story is about organisations with a more diverse talent pool, especially at senior levels, manifesting a workplace culture of openness, merit and rational decision-making. At heart, the story is one of diversity and inclusion of all employees, so that a richer knowledge bank is fully leveraged and better business outcomes are achieved.
Deloitte point of view, Human Capital Australia – September 2011
Deloitte : Diversity as an Engine of Innovation
Retail and Consumer Goods Companies Find Competitive
Advantage in Diversity
Deloitte Review 2011 Issue 8, by Alison Kenney Paul, Thom McElroy andTonie Leatherberry
Gallup : 
The Business Benefits of Gender Diversity
How hiring a gender-diverse workforce can improve a company's bottom line
Forbes : Fostering Innovation Through a Diverse Workforce 
A Diverse and Inclusive Workforce is Critical for Success
by Mary Ellen Egan
European Commission : Women on Boards - The Economic Arguments
Many business leaders suggested that gender diversity is a driving force for performance. The reasoning is logic: more diverse leadership teams mean diverse opinions, resulting in more refined results. A number of studies have suggested that greater gender diversity in corporate boards has the potential to boost economic performance.
The Economist : Women in Focus - Gender Diversity and Socially Responsible Investing
Today, SRI investors control an estimated $13.6 trillion in assets under management (AUM) worldwide and use this leverage to try to influence social and corporate change. 
Gender diversity – specifically the number of women holding directorships and top executive positions in corporations – is becoming an important criterion for SRI investors and a litmus test to gauge overall corporate attitudes toward social responsibility generally. T
he Economist Intelligence Unit reviews the evolution of SRI and examines the emergence of gender diversity as a defining factor among investors.
Published: September 23rd 2014